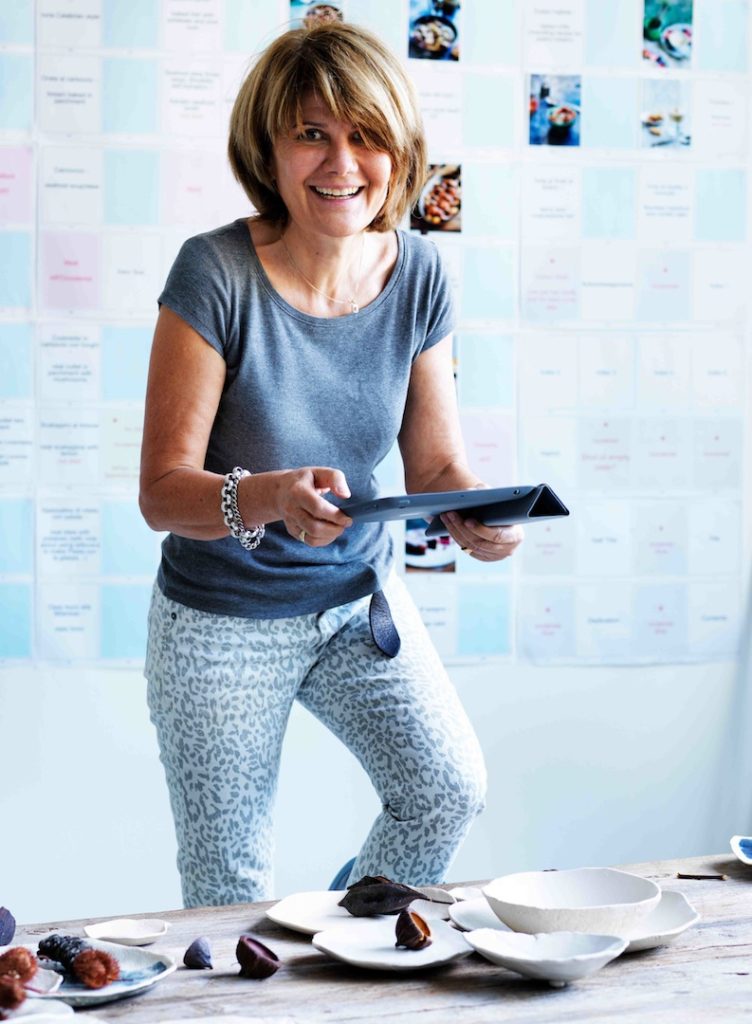 From Food Stylist to Ceramicist…
I feel privileged to have worked for the most prestigious food magazines and publishing houses for the last 2 decades.
I was always destined to work in some kind of creative career that involved food it seems as I grew up in an artistic family that loved good food.  My father and paternal grandfather were talented painters and photographers.. my maternal "diedouchka" created the most  amazing wood work.. and my grandmothers and mother were fabulous cooks.
For me it was the norm to live in a home filled with artwork, to sit down everyday to a great meal, to have the tiniest amount of wine every Sunday.
For me it was the norm to try my hand at anything from a very early age, be it painting, drawing, building, sewing or cooking. I would have been 3 when I started making my own little tartlets after kindergarten.
I couldn't reach the top of the stove but the oven was well within my reach.
Yes, becoming a food stylist was a natural path..
But as a creative person I need to keep exploring my own creativity. When I could sense a return/trend for handmade vessels and couldn't find what I wanted for photoshoots, I decided to make my own ..
Ceramics had been one of my subjects at Art School so it didn't take me long to feel comfortable with clay again and find my own style.
I wanted my ceramics to be simple, organic, yet stylish. They had to be tactile and catch the light beautifully, they had to look good in real life but also have that magical " je ne sais quoi " when photographed. They finally had to provide a beautiful frame for food, the food stylist in me was going to make sure of that.
Making ceramics has become a very personal way to express my creativity where all the things I love seem to merge.
They bring me joy and I hope they will do the same for you.
My creations have  appeared on the covers of  Elle Decoration UK, Gourmet Traveller, Home Beautiful Australia, Delicious magazine Australia and UK, Donna Hay, House & Garden Australia, Women's Weekly magazine and cookbooks, Marie Claire, Mind Food, SBS Feast Magazine, Country Style Magazine, Inside Out, Cooking Light USA, and numerous cookbooks.
They are available by direct purchase, and for hire in professional prop-hire places in Sydney, Melbourne, London, Toronto and USA.